Paste's Power Rankings: The 10 Best Shows on TV Right Now
Week of 7/31/2018
Header photo: Anne Marie Fox/HBO
TV
Lists
power rankings
It's a clash of new and old in this week's Power Rankings, as upstart streamers YouTube Premium and Facebook Watch make a splash with debut series Sideswiped and Sacred Lies, while stalwart HBO leaves a mark with both of its superb summer dramas, Sharp Objects and Succession. (This week is also brought to you by the letter "S," apparently.) Fittingly enough, though, it's the product of a mixture of old and new that leads the list, as Paramount Network (formerly Spike)'s must-see docuseries Rest in Power: The Trayvon Martin Story premieres at #1.
The rules for this list are simple: Any series on TV qualifies, whether it's a comedy, drama, news program, animated series, variety show or sports event. It can be on a network, basic cable, premium channel, Netflix, Amazon, Hulu, YouTube or whatever you can stream on your smart TV, as long as a new episode was made available the previous week—or, in the case of shows released all at once, it has to have been released within the previous six weeks.
The voting panel is comprised of Paste editors and TV writers with a pretty broad range of tastes. We're merciless: a bad episode can knock you right off this list, as much good TV is available right now.
10. GLOW
Network: Netflix
Last Week's Ranking: 8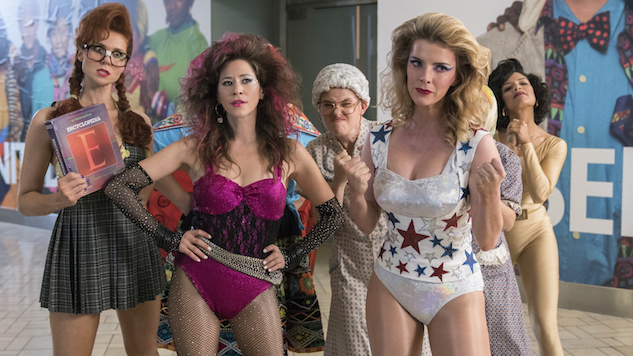 Most Netflix series begin in medias res, and then retreat to mere prologue. The first season of GLOW (Gorgeous Ladies of Wrestling, for the uninitiated) is all prologue, and it's compelling as all get-out: The Reagan-era narrative follows aspiring actress Ruth Wilder (Alison Brie), her former friend, soap star Debbie Eagan (Betty Gilpin), and journeyman director Sam Sylvia (Marc Maron) as they prepare to film the pilot for a local cable station's wrestling series. Season Two of Netflix's GLOW opens as Season One of the characters' GLOW is getting underway: "Ruth, it's not rocket science, OK?" Sam bristles when she—the self-styled Alma to his Alfred Hitchcock—asks after the format, shortly before the gals sign their (impenetrable, exploitative) contracts. "Same thing every week." In Maron's exasperated deadpan, this counts as a laugh line, but it's also a wink—at the structure of an episode, the uses of genre, the problems (and possibilities) of making popular entertainment week after week. In Season Two, from set construction and producing credits to the medium's disappointing lack of opportunities for women and people of color, GLOW comments constantly on the nature of television, and in the process becomes a brilliant backstage comedy. —Matt Brennan (Photo: Erica Parise/Netflix)
9. Sacred Lies
Network: Facebook Watch
Last Week's Ranking: Ineligible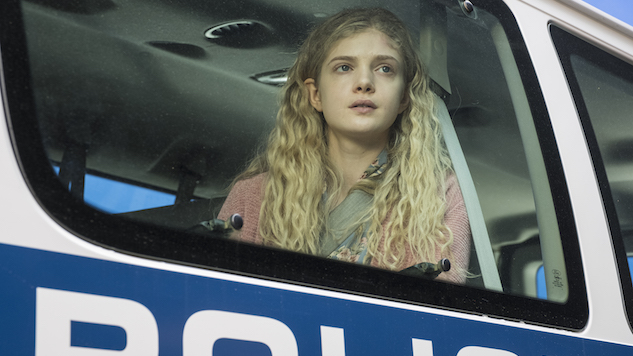 If Sacred Lies—about a teenage girl (Elena Kampouris) whose hands, at some point shortly before she escaped from a cult that she may or may not have set fire to, were chopped off with a hatchet—isn't the YA you thought you knew, well, I invite you to head down to your local public library, because Stephanie Oakes, from whose 2015 debut The Sacred Lies of Minnow Bly the series is adapted, is no outlier. Laurie Halse Anderson, Julie Berry, E.K. Johnston, Stephanie Kuehn, Melina Marchetta, Mindy McGinnis, Jason Reynolds, Leslye Walton, Elizabeth Wein, Jeff Zentner—any one of these authors will give you a story as real and challenging and void of romantic melodrama as Minnow Bly's. They might also have given you a TV series as compellingly unconventional and ready to break into the transitioning prestige space as Sacred Lies, had any network before the mostly untested Facebook Watch had the imagination to see the untapped potential in this particular corner of stories for and about teens. —Alexis Gunderson (Photo: Facebook Watch)
8. Younger
Network: TV Land
Last Week's Ranking: 10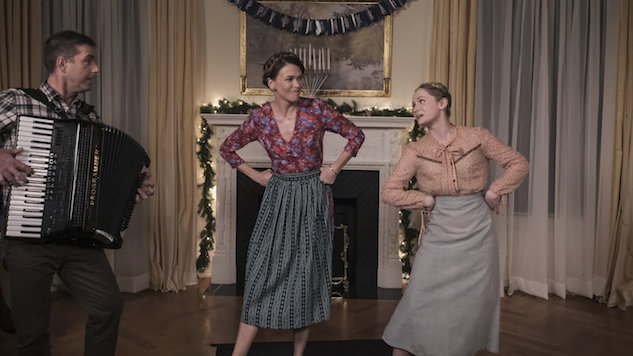 This is not a drill. I repeat this is not a drill. It really was Christmas in July for longtime fans of the TV Land comedy as Charles (Peter Hermann) finally (FINALLY!) came to his senses (who cares that she lied about her age?) and realized he is in love with Liza (Sutton Foster). I'm all about a great TV love triangle but this one had gone on long enough. All it took was a little yodeling for Charles to turn his cab around, run through the fake snow and kiss Liza the way a woman should be kissed (swoon!) Holiday cheer was everywhere as Diana (Miriam Shor) even gave Liza a Christmas gift and Maggie (Debi Mazar) realized she would rather have her artistic integrity than a boatload of money. The one big remaining concern: Josh (Nico Tortorella) has yet to heed my advice and move on. He's aided by Liza's daughter Caitlin (Tessa Alberston) who advised Josh not to give up on her mom. Give up Josh! Give up! I'm sure other complications await Liza and Charles. Pauline (Jennifer Westfeldt) will make an appearance before the fifth season ends but Charles and Liza deserve to be happy for at least a week or two. —Amy Amatangelo (Photo: TV Land)
7. Sideswiped
Network: YouTube Premium
Last Week's Ranking: Ineligible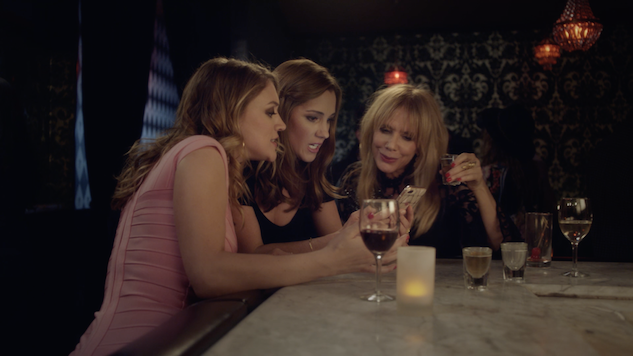 On paper, Carly Craig's Sideswiped—an eight-episode original series following a gun-shy single woman named Olivia Maple (Craig) as she throws herself into dates with the 252 Tinder matches she swiped right on in a panicked, drunken fuzz while out with her mother (Rosanna Arquette) and sister (Chelsea Frei) on her 35th birthday—read as the most reductive kind of cliché. In practice, if you're a fan of relationship dramedies like Please Like Me, Catastrophe, and Lovesick, YouTube Premium's newest offering is right up your alley: Sideswiped is remarkably (if cringingly) sweet. —Alexis Gunderson (Photo: YouTube Premium)
6. Orange Is the New Black
Network: Netflix
Last Week's Ranking: Ineligible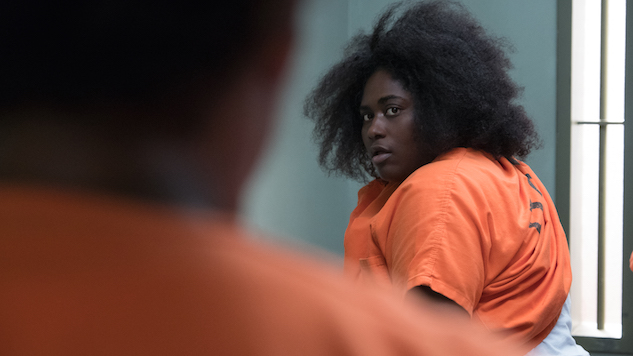 In the aftermath of Season Five's ambitious misfire, set entirely within the 72 hours or so of the Litchfield prison riot, Orange Is the New Black strains, with intermittent success, to center itself in Season Six. The action shifts to "max," introducing a host of new inmates and guards as well as placing familiar faces in novel combinations, yet another admirable experiment from a series getting long in the tooth. It's spread too thin for its own good, but the sheer range of stories on Orange Is the New Black still makes it one of the most fascinating shows on television. —Matt Brennan (Photo: JoJo Whilden/Netflix)
5. Trial & Error: Lady, Killer
Network: NBC
Last Week's Ranking: 1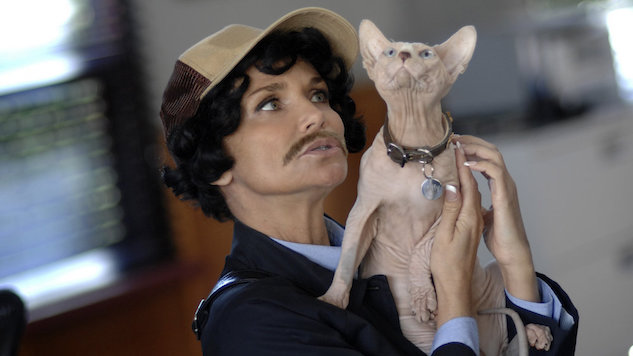 I ask you this: where else can you find a handwriting expert who is also a carny? The jokes continue to come at you fast in this second stellar season of the NBC comedy. Trial & Error is the kind of comedy where you need to watch the episodes twice to make sure you didn't miss anything. There's Anne (Sherri Shepherd) lamenting the fact that she accidentally joined the marines for three years because of disease that causes her to spontaneously raise her hand. Or the Clocks for Kids charity that cuts to a child holding a huge clock and saying "I'm so hungry." Or the day when if Mickey Moose sees his breath it determines how many Saturdays there will be in a month. There's swag in the gift wrap room and the recurring lady driver joke that I will never tire off. Plus how can you resist Lavinia Peck-Foster (Kristen Chenoweth) in disguise with a hairless cat. All this plus the plot advanced along (apparently there's a secret passageway that does not help Lavinia's time line). What more could you want in a show? If you didn't see the first season, it doesn't matter. The second season is a self-contained joy. A blissful and much needed escape. Tell all your brother cousins to watch. —Amy Amatangelo (Photo: NBC)
4. Castle Rock
Network: Hulu
Last Week's Ranking: Ineligible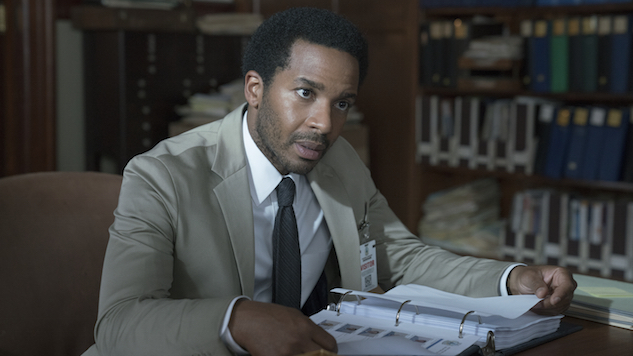 Castle Rock, inspired by the stories of Stephen King, is not a perfect piece of prestige TV, with plenty of silly allusions and worn concepts that are, if not quite ham, at least ham-adjacent. Bacon, maybe. Ham but a little more crisp, a little tastier, a little worse for your health. For good and for ill, that's where much of King's work aims, and Castle Rock is nothing if not a winning offering to its idol. Fans will find exactly what they came for, while curious newcomers and King agnostics will find themselves enveloped by the self-assured mystery densely woven blanket. —Jacob Oller (Photo: Patrick Harbron/Hulu)
3. Sharp Objects
Network: HBO
Last Week's Ranking: 5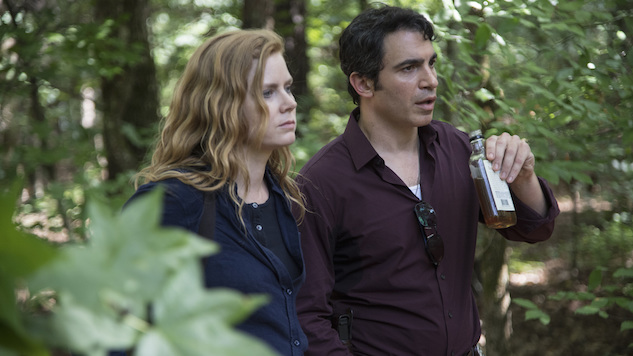 "In Wind Gap, every woman gets a nasty label if she doesn't conform to the rules of engagement," Camille (Amy Adams) explains to Richard (Chris Messina) in "Ripe," as if the repellent treatment of the townswomen is a stop on their unnerving historical tour. Indeed, for a series already consumed by nesting pasts—Camille's, the Preaker family's, Wind Gap's, the South's—this week's installment—in which Adora (Patricia Clarkson) notably threatens Chief Vickery (Matt Craven) with termination after he pressures her to cancel the "Calhoun Day" festivities—is particularly freighted with the sense that the word "heritage" already contains its own curse.—Matt Brennan (Photo: Anne Marie Fox/HBO)
2. Succession
Network: HBO
Last Week's Ranking: 4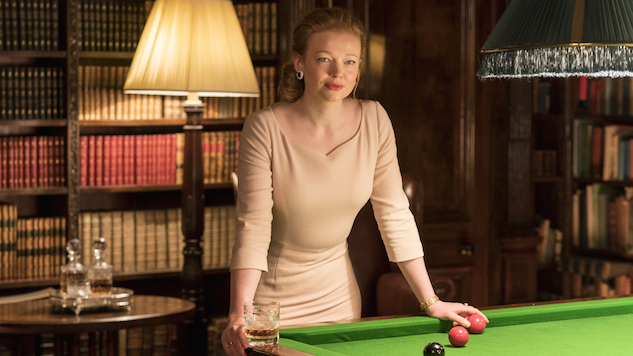 Shiv (Sarah Snook), heretofore the most sympathetic member of the Roy family, finally lives up to her name in the terrifically mercenary "Pre-Nuptial," set on the eve of her wedding to the series' perfect stooge, Tom Wamsgans (Matthew Macfadyen). It's her machinations against her husband to be, and on behalf of a rising political star with whom she mostly disagrees, which reveal Shiv's ambition most clearly: She pries information about the cruise ship scandal from Tom only to use it to blackmail Gerri (J. Smith-Cameron)—and, by extension, Royco's news networks—to back off her candidate. It's Snook's finest episode to date, and—with special thanks to Harriet Walter as Shiv's sharp-tongued mother, Caroline—it may be Succession's, too, accelerating into the season finale without losing one iota of its bitterly funny charm. —Matt Brennan (Photo: Colin Hutton/HBO)
1. Rest in Power: The Trayvon Martin Story
Network: Paramount Network
Last Week's Ranking: Ineligible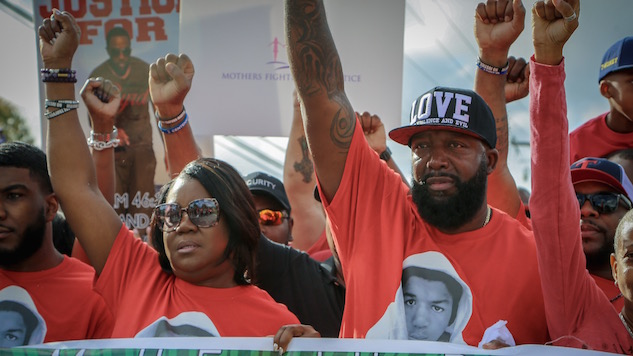 Rest in Power starts with an acceleration of images: First, Trayvon Martin's mother, Sybrina Fulton, becoming emotional during a pre-trial deposition; then, faster, the indelible iconography of the ordeal, the bag of Skittles and the black hoodie; finally, approaching a blur, the markers of a historical moment, Colin Kaepernick and Black Lives Matter, Dylan Roof and Donald Trump. By the time it arrives at its conclusion, Jenner Furst and Julia Willoughby Nason's six-hour docuseries—wide-ranging, provocative, polemical—fulfills the promise of this fretful beginning, emerging as perhaps the definitive treatment of an American tragedy, the consequences of which reach far beyond one family, one community, one case. As Fulton reminds us in the first episode, there are exactly 71 seconds unaccounted for in the fatal exchange between the 17-year-old Trayvon and his killer, neighborhood watch member George Zimmerman, on that late February evening in 2012: "71 seconds. And it changed America." —Matt Brennan (Chachi Senior/Paramount Network)