Paste's Power Rankings: The 10 Best Shows on TV Right Now
Week of 4/22/2019
Header photo: Starz TV Lists power rankings


Warning: getimagesize(https://www-wp.pastemagazine.com/wp-content/uploads/2022/06/09/Power-List-4.23-Magicians-Main.jpg): failed to open stream: Connection timed out in /home/prodwp/public_html/wp-content/themes/pastemagazine/single-article.php on line 154

Thanks to a certain, endlessly noble knight, the Game of Thrones juggernaut holds onto the top slot in this week's Power Rankings—but only barely. There's competition from the reigning queen of American pop culture, a bunch of magicians, the First Lady of the United States, an Irish god, and the first modern lesbian. Say what you will about "peak TV," but it sure as hell isn't boring.
The rules for this list are simple: Any series on TV qualifies, whether it's a comedy, drama, news program, animated series, variety show or sports event. It can be on a network, basic cable, premium channel, Netflix, Amazon, Hulu, YouTube or whatever you can stream on your smart TV, as long as a new episode was made available the previous week—or, in the case of shows released all at once, it has to have been released within the previous six weeks.
The voting panel is comprised of Paste editors and TV writers with a pretty broad range of tastes. We're merciless: a bad episode can knock you right off this list, as much good TV is available right now.
Honorable Mentions:
Barry, Better Things, Brooklyn Nine-Nine, Fosse/Verdon, Guava Island, Jane the Virgin, Killing Eve, Veep
10. Les Misérables
Network: PBS
Last Week's Ranking: 3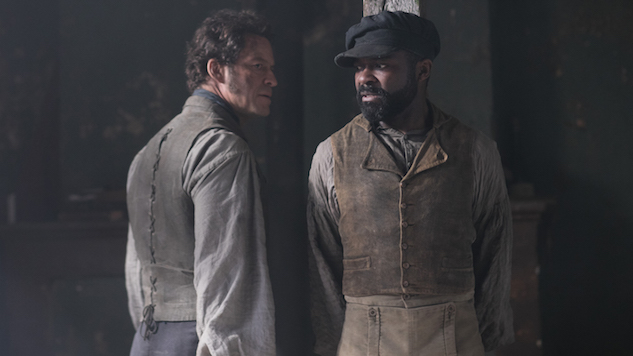 Written by Victor Hugo and published in 1862, Les Misérables is known as one of the great novels of the 19th century. And as the title implies, it's all about misery, of a sort that's difficult for most of us to imagine. The most recent retelling of the novel—which many people familiar with the story through the stage musical and its screen adaptations may not have read—is brought to you by Masterpiece, and it lives up to the name. There have been many prior versions of the tale, and most of them condense it to two or three hours. The beauty of turning Les Misérables into a miniseries is that we get a long view of the characters, finding new sides to well-known figures—Lily Collins' Fantine, Dominic West's Jean Valjean, David Oyelowo's Javert—and finding depth in those, like Olivia Colman's Madame Thénardier, who often come across as one-note. This Les Misérables may be the best one yet. —Keri Lumm (Photo: Laurence Cendrowicz/BBC)
9. American Gods
Network: Starz
Last Week's Ranking: Not ranked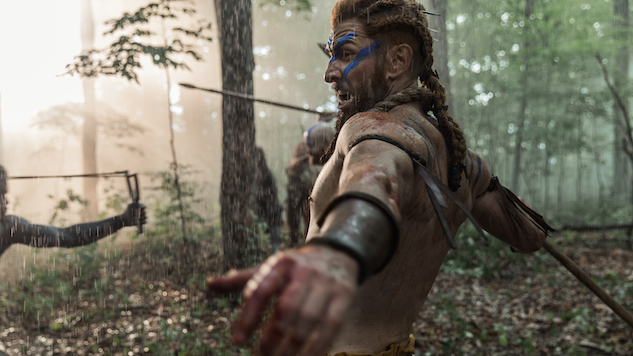 Living for affirmation from others is never easy, and though the gods in American Gods get stronger when they are sacrificed to, they do plenty of sacrificing of their own to try to hold onto their power. In "Treasure of the Sun," Mad Sweeney (Pablo Schreiber) sacrifices his sanity, and then his life. It feels like falling, the way Mad Sweeney reaches into his past only to find gaps in his memory to fall right through. The way voices and sounds blend into stories of the past from Mad Sweeney's present and vice versa adds to the feeling of blurred edges around time, and not knowing what's real. The viewer experiences Mad Sweeney's madness with him, and it's viscerally effective. Each version of his story plays out on screen in colorful, clear detail. But as the story changes, the details change, like a puzzle where you have to spot the difference. It illustrates how easily one piece of a memory could be replaced with another, and how tenuous our grasp on memory is. —Rae Nudson (Photo: Starz)
8. The Magicians
Network: Syfy
Last Week's Ranking: Not ranked

The Magicians ended its fourth season with an unforgettable episode that said goodbye to Quentin (Jason Ralph). Although the dead don't tend to stay dead forever on this particular series, this one felt final, with a moving musical funeral that allowed Quentin's friends to grieve. And, indeed, Ralph is leaving the show. It was a risky move—highlighting The Magicians' main theme, which is that the white male "chosen one" doesn't have to be the lead character. But it was also a plot twist that fans are grieving themselves, mourning the loss of a bisexual character who'll never get to explore what could have been with Eliot, who was finally rescued in the finale after a season-long quest to save him from a monster. Many threads from the season came together in "No Better to Be Safe Than Sorry," an affecting, exhilarating episode. Where next season will go without Quentin is anyone's guess. —Rae Nudson (Photo: Syfy)
7. Special
Network: Netflix
Last Week's Ranking: 4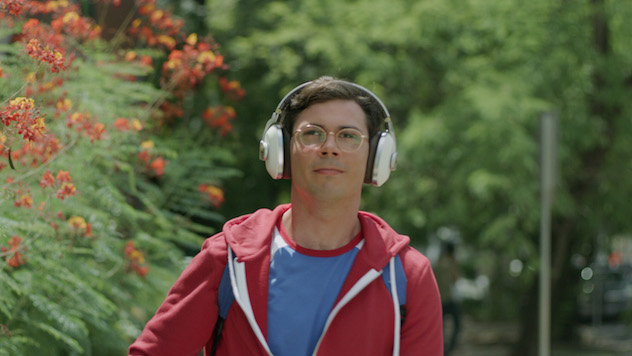 Creator and star Ryan O'Connell's semi-autobiographical Netflix series is being heralded for how (ahem) brave it is: A disabled person! Who is gay! And has issues with his mom! And dating! And a crazy boss! All in eight 15-minutes-or-less episodes! And did we mention he has a super cool new bestie—Punam Patel's Kim—who isn't afraid to drop hard truths? Maybe that's because O'Connell, who has cerebral palsy and who really did tell co-workers that his limitations were caused by a car accident, doesn't make his own experience seem all that far from what so many of us go through, from issues with a parent to lying to ourselves about our own internal biases. Plus, again, the episodes are 15 minutes. What kind of a commitment are we asking for here? —Whitney Friedlander (Photo: Courtesy of Netflix)
6. Gentleman Jack
Network: HBO
Last Week's Ranking: Ineligible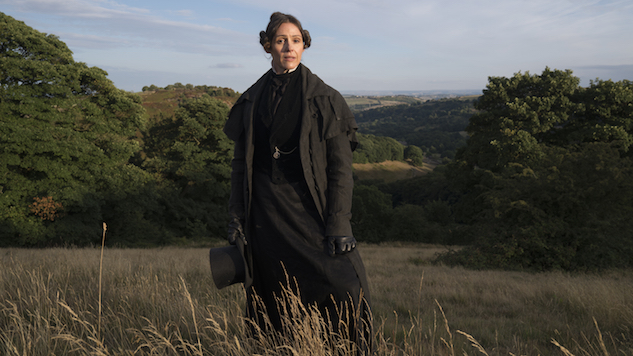 Gentleman Jack is drawn from the extensive (some four million pages) journals of Anne Lister, a landed class Yorkshire woman widely considered to be the first "modern lesbian" known to history. Those diaries exhaustively detail her rather audacious life as a world traveler, coal magnate, landlord, mountaineer, and "Parisian," which seems to be a common shorthand in 19th-century Halifax for "avid seducer of other women." The series focuses on a timeframe in the 1830s dominated by Lister (Suranne Jones) returning to her family home in Yorkshire and setting her sights on nervous heiress Ann Walker (Sophie Rundle) as a companion.
Watch it for an interesting depiction of 19th-century Yorkshire society with sleek, colorful production and a lot of beautiful high-contrast scenery; rolling green fields and hedgerows starting to sprout factory smokestacks, or Lister's frock coat and men's hat and frank stare amid all those blonde ringlets and pastel silk gowns and sunlit yellow drawing room walls. Watch it for Jones' forceful, vivacious, smart-as-hell portrayal of a defiant iconoclast who chose to value her own integrity over whatever it was society needed her to value. Though all the performances are relatively strong, Jones instantly becomes the center of gravity in every frame she's in. Perhaps most of all, though, watch it for what it suggests about why it nearly always makes sense to be yourself. Even if it sometimes hurts, because of course it will, whoever you are. —Amy Glynn (Photo: Aimee Spinks/HBO)
5. Bosch
Network: Amazon Prime Video
Last Week's Ranking: Ineligible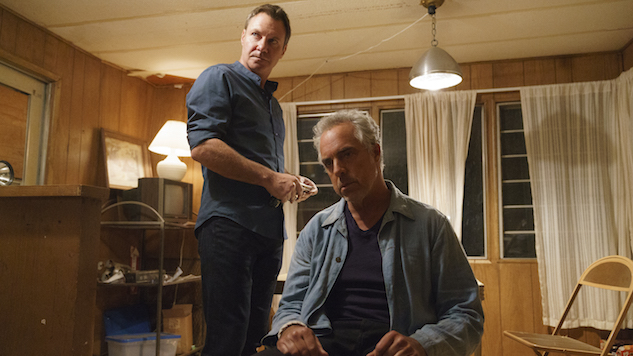 At long last, Bosch is back on the case.
Now officially Prime's longest-running original series, the Los Angeles-set contemporary noir is, in its fifth season, as starkly wrought and subtly brutal as it's ever been. With Harry (Titus Welliver) taking off on a dangerous undercover assignment deep in the desert, Maddie (Madison Lintz) stepping professionally into the ethical shadows tangled up in the legal corners of her dad's world, and the very future of the Hollywood Homicide division possibly up in the air, Season Five sees every character in its sprawling ensemble cast—including our beloved Crate and Barrel—forced to reorient their perspectives more sharply than they have collectively had to in any of the series' first four years, a move which ends up bolstering the storytelling from every angle. Because each season is so doggedly dedicated to the realistic minutiae of one or two long-term cases, to go into much more detail here about what those perspective shifts look like would risk any number of spoilers. Suffice it to say, though, with such a strong foundation to build on, the team behind Bosch felt comfortable raising the stakes significantly for Season Five—and for no one more than for Bosch himself. As Welliver told Paste when we visited the set last year, this season probably has the most action the series has ever seen—but, importantly, none of it's contrived. "It's all linked, and in [a] way that dictates that it's real life-and-death this time. We really pull out all the stops. And with good reason, the audience will be concerned for his welfare."
That said, the series has already been renewed for Season Six. Whatever stakes Bosch sets up next, we can't wait. —Alexis Gunderson (Photo: Amazon Prime Video)
4. The Good Fight
Network: CBS All Access
Last Week's Ranking: Honorable mention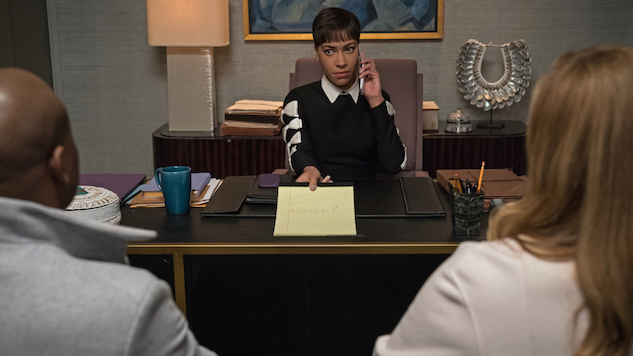 In true Good Fight fashion, "The One with the Celebrity Divorce" amplifies online conspiracies about Melania Trump impersonators into sublime political satire: When a famous hairstylist (guest star Tituss Burgess) drops in on Lucca (Cush Jumbo) on behalf of a highly secretive client, the firm whirs into action, and its new head of divorce displays her chops by seeing it through, all the way to a face-to-face meeting with FLOTUS (or is it?). Meanwhile, a Black conservative (Michael Boatman) concerned with "decency" tries to curry favor with the repugnant Roland Blum (Michael Sheen) to secure a judgeship; Blum parries with Marissa Gold (Sarah Steele) in a showdown-cum-musical number; and Diane (Christine Baranski) and Liz (Audra McDonald) fear that the success of their efforts to fight back against Trump has put them at risk of exposure. From a slapstick-inspired battle over burner phones to the #Resistance podcast America Goes Poddy—a Darkness at Noon-level troll of Pod Save America—The Good Fight is, by a country mile, the sharpest, funniest, most thrillingly astringent portrait of American politics currently on television. —Matt Brennan (Photo: Elizabeth Fisher/CBS)
3. Ramy
Network: Hulu
Last Week's Ranking: Ineligible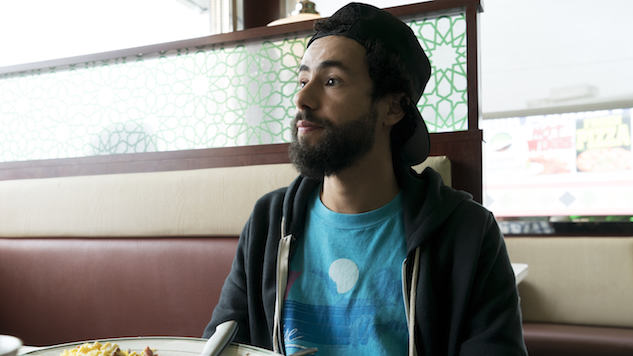 A quarter-life crisis has never been sweeter than in Ramy. The half-hour Hulu dramedy follows a fictionalized version of star Ramy Youssef (who also writes many of the first season's episodes) as he figures out life as a young Muslim Egyptian-American in New Jersey. Co-creators Ari Katcher and Ryan Welch, along with showrunner Bridget Bedard, find an endearing doofus in Ramy and plenty to say about generational compromise, religious identity, and culture clash. Ramy is easy to watch, radically optimistic, and a groundbreaking portrayal of Islam on screen. —Jacob Oller (Photo: Barbara Nitke/Hulu)
2. Homecoming
Network: Netflix
Last Week's Ranking: Ineligible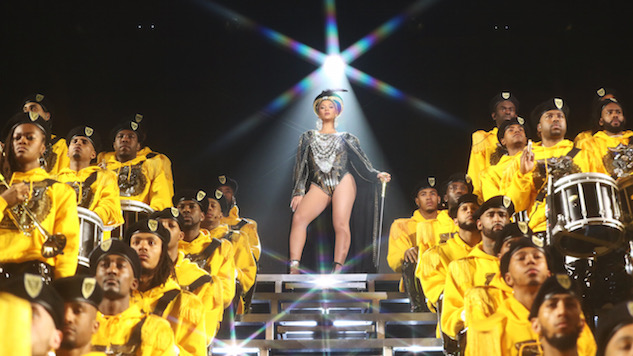 Childish Gambino, Ariana Grande, Tame Impala: None of those performers, or any of the others at Coachella 2019, were able to match the grandiosity of Beychella, Beyoncé's epic pair of sets at last year's festival. Netflix's Homecoming, a documentary written, produced and directed by Mrs. Knowles-Carter herself, features stunning footage of each weekend's set and dives deep into the symbolism, production and eight-month rehearsal process behind Beychella. The film also arrived with a surprise live album encompassing the entire Coachella set as well as new music. It's all just The Carters' latest in a long line of masterpieces. If you haven't seen it yet, you might want to consider canceling your plans tonight: Bey deserves your full attention. —Ellen Johnson (Photo: Courtesy of Parkwood Entertainment/Netflix)
1. Game of Thrones
Network: HBO
Last Week's Ranking: 1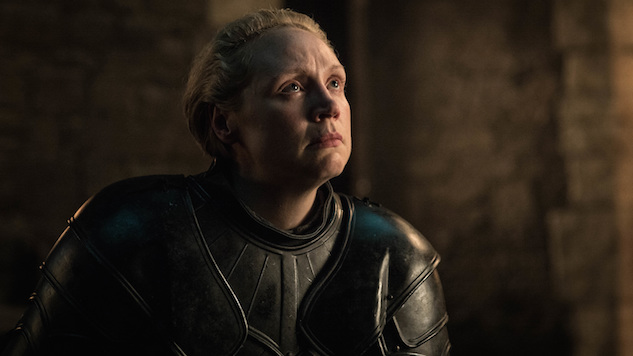 "A Knight of the Seven Kingdoms" is an episode for the fans. We got more than an hour of little moments to enjoy with characters who may be dying soon. They know it. We know it. And so we'll forgive the writers for allowing these scenes to stretch—like when the camera stays on Tormund (Kristofer Hivju) as he shotguns a horn of "proper northern drink") as we await the action next week. They're enjoyable because we've gotten to know these characters over the previous seven seasons and watched them change.
And if last week was about family, this week was about personal growth. Tyrion (Peter Dinklage), once a drunken whoremonger, is now Hand of the Queen and celibate since the death of Shae. Jaime (Nikolaj Coster-Waldau) has changed from the man who casually pushed Bran (Isaac Hempstead Wright) out the window in Season One to the humble soldier who honors his word and bestows long-awaited knighthood on Brienne of Tarth (Gwendoline Christie), who unwittingly guided his redemption. Arya (Maisie Williams) has gone from the little girl pestering her siblings to a woman (though I was mentally begging HBO to show some restraint with the 22-year-old Williams' first sex scene). She's taken back control of her life in so many ways, and her seduction of Gendry (Joe Dempsie) was just one more example. Arya is all grown up—the deadliest weapon and now the quickest wit in all of Winterfell. Jorah (Ian Glen) returns the north a reformed man and after refusing his father's sword, still ends up with some Valerian steel. Theon (Alfie Allen) finally takes Jon's (Kit Harington) advice, embracing the part of him that was always a Stark and gets warmly welcomed by Sansa (Sophie Turner), the only person who understands the depths of his trauma. Even the Hound (Rory McCann) is a far cry from the ruthless bodyguard we met in Season One, something Arya has trouble accepting even if she knows it in her heart. The calm before the oncoming onslaught of the dead allowed us to see examples of how the living can transform themselves, and most of the episode is designed to drive that point home. —Josh Jackson (Photo: Helen Sloan/HBO)