"Everything We Know about … " is Paste's series of deep dives into the forthcoming projects we're most excited about. Explore them all here.
Since premiering on Netflix in 2016, the Duffer brothers' Stranger Things has both skyrocketed the careers of its five leading teenagers, and enthralled audiences young and old with its oddly relatable story (given that it's entirely supernatural).
Though the Stranger Things universe has expanded to books, videogames and even a haunted house at Universal's Halloween Horror Nights, the third season of the series is the most anticipated entry yet by far. While much of the forthcoming season is a mystery, let's take a look at what we do know so far.
The gang's all here, plus a few new Hawkins residents
The show's main squad—Millie Bobby Brown as Eleven, Noah Schnapp as Will Byers, Gaten Matarazzo as Dustin Henderson, Caleb McLaughlin as Lucas Sinclair, Sadie Sink as Max Mayfield and Finn Wolfhard as Mike Wheeler—are all confirmed to return, as are Winona Ryder and David Harbour as Joyce Byers and Jim Hopper, respectively. In addition, it's also been announced that Joe Keery will reprise his role as the clueless-yet-lovable Steve Harrington and Dacre Montgomery will again play bad boy Billy Hargrove. The somewhat controversial couple, Natalia Dyer's Nancy Wheeler and Charlie Heaton's Jonathan Byers, will also return.
While Linnea Berthelsen's Kali (aka "Eight")—introduced in "The Lost Sister," a somewhat standalone episode looking into the development of the show's super-children—hasn't been directly confirmed to return, Matt Duffer has hinted that her storyline will be further explored in season three. "It would feel weird that we wouldn't resolve that storyline," he said at Vulture Festival in Los Angeles last November. "Chances are high that she comes back."
A few new characters have been announced, as well. Maya Hawke, daughter of Ethan Hawke and Uma Thurman, who most recently played Jo March in Masterpiece's Little Women miniseries, will join the teenagers in Hawkins as "alternative girl" Robin. Bored with her daily life, Robin will be searching for excitement and perhaps finding a bit more than she bargained for in the supernatural small town.
Her character was announced with a video advertisement for "Starcourt Mall," in which Robin is seen working alongside Steve at the Scoops Ahoy ice cream shop.
Cary Elwes (The Princess Bride) and Jake Busey (Starship Troopers) have both been announced as new characters Mayor Kline and Bruce, respectively. Kline is described as a sleazy 1980s politician more concerned with his personal image than the wellbeing of the town, while Bruce is described as an overtly sexist, bedraggled journalist with questionable morals.
Of course, in what was probably the most requested casting announcement of all, Priah Ferguson will return as the scene-stealing Erica Sinclair.
The plot will age with its cast
Mainly due to the actual aging of the show's leading stars, season three will be set a year after the second's ending, in 1985.
"Our kids are aging. We can only write and produce the show so fast. They're going to be almost a year older by the time we start shooting season three. It provides certain challenges," said Matt Duffer in an October 2017 interview with THR. "It forces you to do a time jump. But what I like is that it makes you evolve the show. It forces the show to evolve and change, because the kids are changing."
With the time jump comes a battle even scarier than defeating the beasts of the Upside Down—puberty—which the show's teenagers are almost certainly going to be facing in season three.
As far as actual plot points, the creators have been fairly vague. In an interview with Vulture, Matt Duffer suggested that some material originally meant for the second season would be pushed to the third, such as exploring Billy Hargrove's character and the "teen supernatural storyline." Further, speaking at a screening earlier this year, Harbour mentioned that the 1985 comedy Fletch, starring Chevy Chase, provided some inspiration for the forthcoming season. However, other than that, much of what has been announced by the creators regarding the plot of the third season has been in the form of what might happen, or what would be fun to explore.
The show's official companion book, Stranger Things: Worlds Turned Upside Down, did offer some insight, mainly confirming that the looming creeper at the end of the second season, the Mind Flayer, is going to return.
"The Mind Flayer hasn't lost interest in Hawkins either," writes author Gina McIntyre in the book's epilogue. "The tentacled creature continues to loom near Hawkins inside the Upside Down, and its malevolent influence isn't absent from the new season."
Production for season three is well underway
Season three was confirmed in December 2017 after Netflix teased it on Twitter.
FOR THE LOVE OF STEVE, DUH! So hold tight baby darts — season 3 is officially happening.

— Netflix US (@netflix) December 1, 2017
Shooting began on April 20, announced again on Twitter. Similar to the show's earlier seasons, season three is expected to run eight episodes.
back at it, nerds. pic.twitter.com/DEkG0Ng5b1

— Stranger Things (@Stranger_Things) April 27, 2018
We now know that season three isn't the final installment, as the Duffer brothers suggested the show will have a four-season run in comments to Vulture.
Pencil in Stranger Things 3 to stream next summer
Season three of Stranger Things is expected in the summer of 2019. In the meantime, revisit some of Paste's previous features on the series, such as examining the role of girls in coming-of-age stories, practical tips for the inhabitants of Hawkins and an interview with the show's own Gaten Matarazzo, and stay tuned for more info.
Here's the latest
On Dec. 10, Netflix unveiled a new teaser with Stranger Things 3's episode titles.
On New Year's Eve 2018, Netflix revealed the Stranger Things 3 premiere date: July 4, 2019. See their date announcement video and new poster for the show below.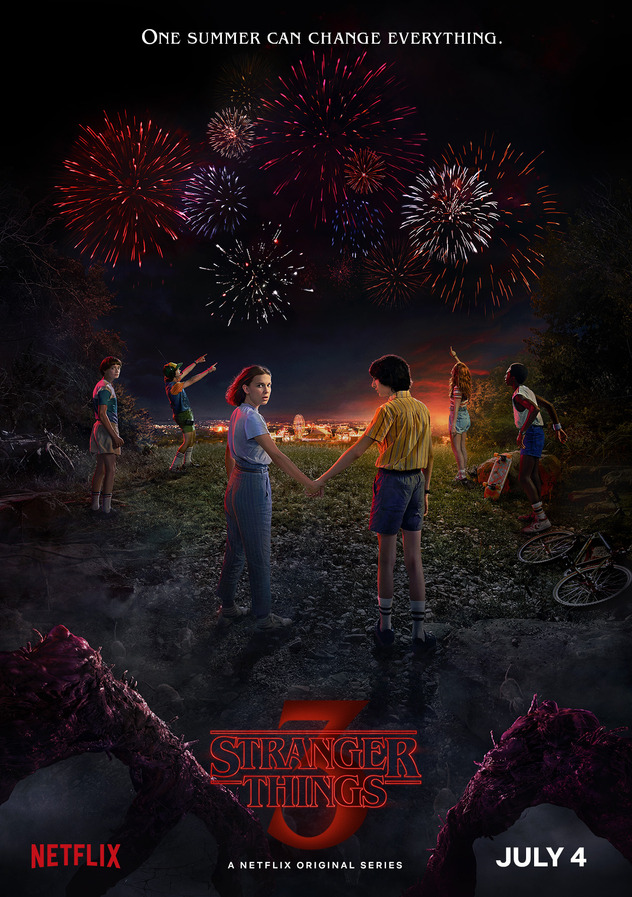 Netflix shared the first trailer for Stranger Things 3 on March 20, along with a batch of first-look photos. See all of the above below.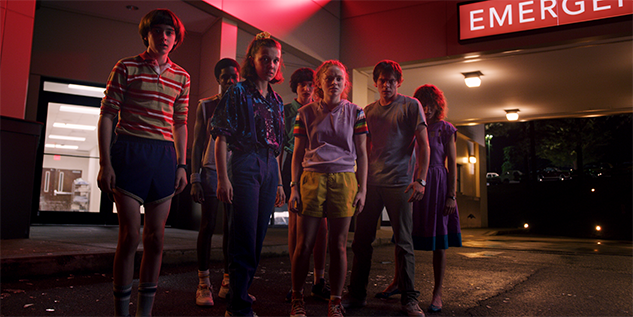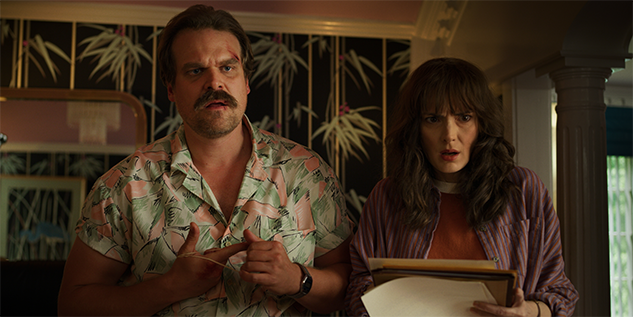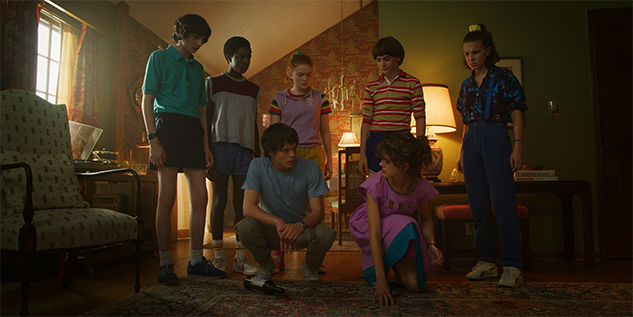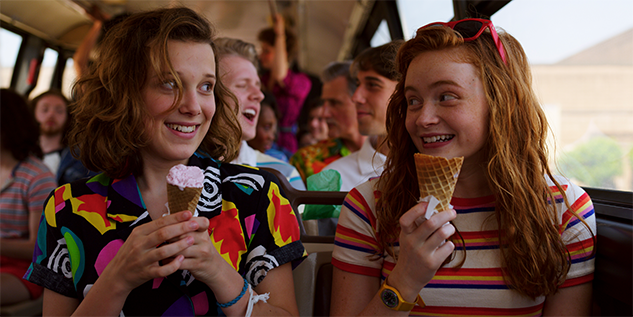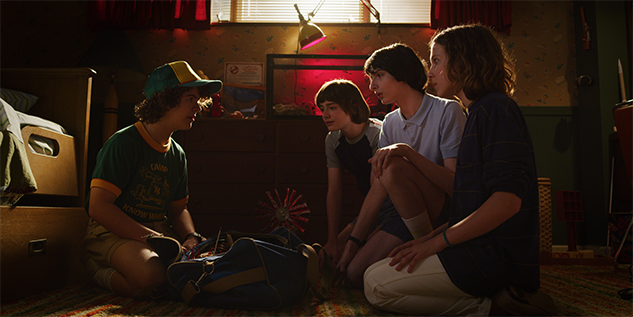 ---
Keep an eye on this post for further updates from the Upside Down.